Description
Cavallo Cute Little Boots (CLB)

Für kleine Pferde, Ponies, Esel, Shetties, Minis / kleinste Hufe
bietet die canadische Firma "Cavallo Horse & Rider" diesen in der Entwicklung ausgereiften Hufschuh, der in der bewährten Cavallo-Strapazierfähigkeit und Qualität hergestellt wurde. Das
Upper material
is made of
Denier Nylon
and equipped with a soft foam collar and reflective logos.
Der Hufschuh lässt sich super einfach anziehen, passt sich den individuellen Hufen und Ballen an. Er kann für den linken oder rechten Vorder- und Hinterhuf verwendet werden. The sole is pliable and flexible.
Die Größen betragen 51-71 mm (Größe M1) bis 83-102 mm (Größe M4).
Die Regular-Grössen (schwarzer Kragen) sind für eher runde Hufe, die Slim-Grössen (grauer Kragen) für eher schmale Hufe (siehe Grössentabelle)
Größentabelle Cavallo CLB:
| | | |
| --- | --- | --- |
| CLB-Grösse | Huflänge | Hoof Width |
| Regular M1 | 62-71 mm | 62-71 mm |
| Regular M2 | 72-82 mm | 72-82 mm |
| Regular M3 | 83-92 mm | 83-92 mm |
| Regular M4 | 93-102 mm | 93-102 mm |
| Slim M1 | 62-71 mm | 51-61 mm |
| Slim M2 | 72-82 mm | 62-72 mm |
| Slim M3 | 83-92 mm | 73-82 mm |
| Slim M4 | 93-102 mm | 83-92 mm |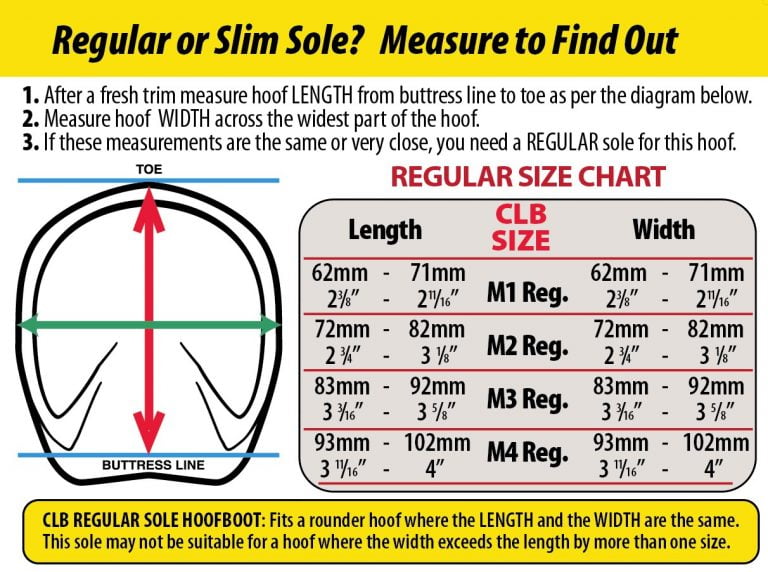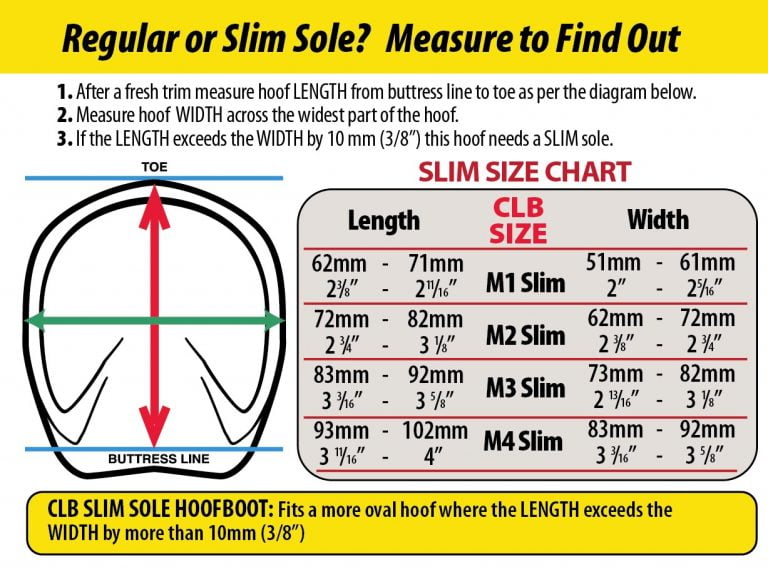 Video: Cavallo Cute Little Boots

Video: Cavallo Hoof Boot fitting

Video: breaking in your new Cavallo Boots