Description
The Swiss Galoppers Hoof boot is manufactured in Lupfig, Switzerland, using the 2-component principle from 100% recyclable plastic.
The *TPU sole profile is extremely abrasion resistant, with a lifetime of up to 2,000 riding kilometres.
The soft component in the bulb area guarantees an optimal adjustment. The soft ray bedding of the insole has a shock-absorbing effect and prevents the boot from turning on the hoof.
For the 2 versions with spikes, X and LX (L version), the sole is fitted with 6 high-quality spikes specially developed for the Swiss Galoppers hoof boot. These have an abrasion-resistant carbide core. Each spike is screwed into the reinforced sole area from below and additionally glued. The pressure distribution is optimal so that no pressure points occur on the hoof.
Scope of delivery: one pair of hoof boots with tucked-in fastening straps, one pair of soft pads and one pair of fetlock straps
Size chart
Swiss Galoppers (X+ LX-Size)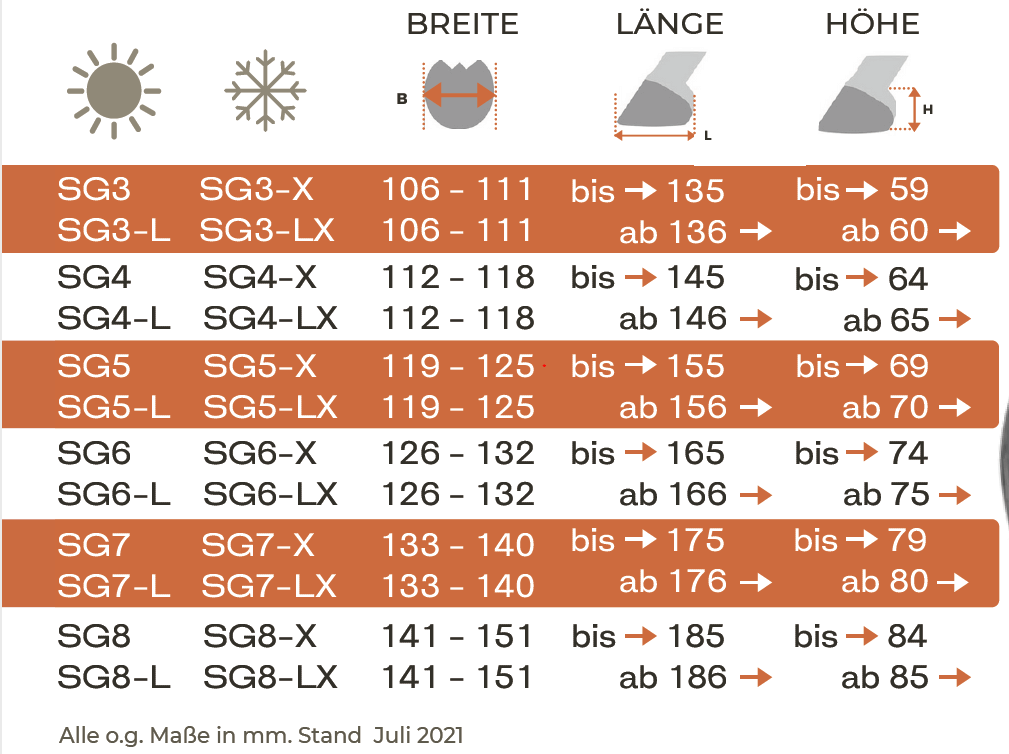 The L-version of the Swiss Galoppers hoof boot is especially suitable for somewhat narrower, longer hooves, bulging bales and higher heels.