Description
The Swiss Galoppers Lemon are delivered in a practical bag WITH additional fetlock strap cushioning.
The Swiss Galoppers Hoof boots are manufactured on the 2-component principle from the most technologically advanced plastic material, which is highly resistant to abrasion.
The yellow outer material intensifies the residual light in the twilight.
The soft component in the bulb area guarantees an optimal adjustment. The soft ray bedding of the insole has a shock-absorbing effect and prevents the boot from turning on the hoof.
Scope of delivery: one pair of hoof boots with drawn-in fastening straps, one pair of heel protectors and one pair of fetlock straps with cushioning in a practical bag.
The boot is supplied with two connecting parts made of the same durable TPU plastic as the hoof boot. These can be individually exchanged to suit the shape of the hoof, heel position and size of the bale.
Size chart
Swiss Galoppers (+L-Size)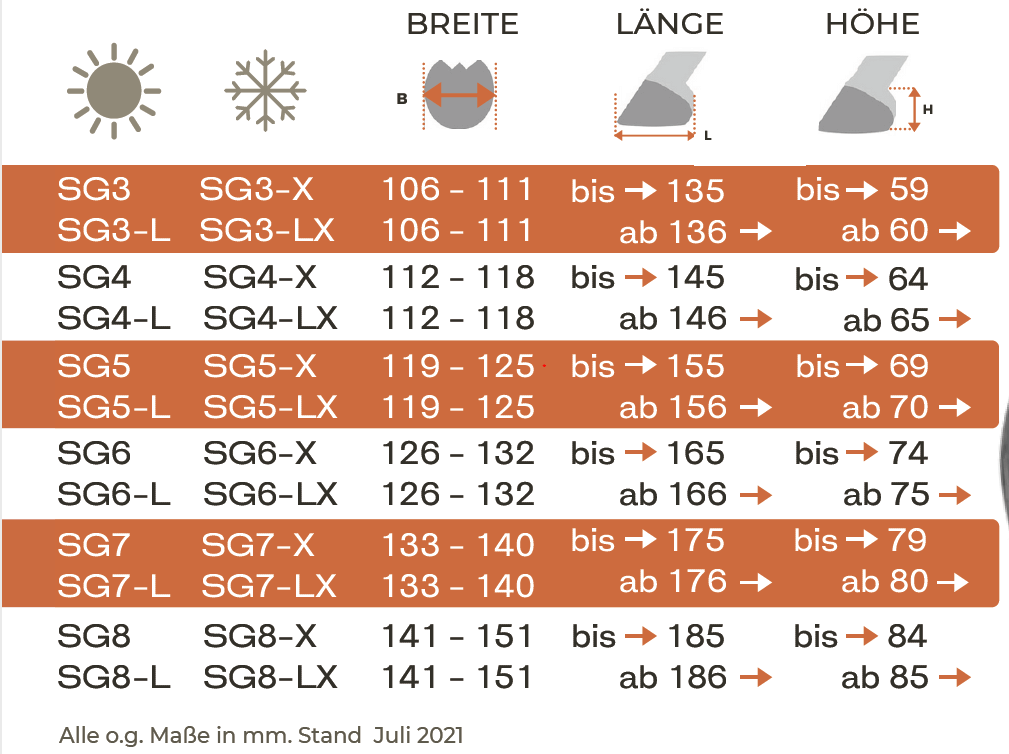 The L-version of the Swiss Galoppers hoof boot is especially suitable for somewhat narrower, longer hooves, bulging bales and higher heels.