Description
Scoot Boots are characterised by:
easy handling

no cables and no velcro fasteners

very light weight & breathable

very good profile and easy-care material!

suitable for hooves that are wider than long

Information: 

We strongly recommend to have the hoof boots fitted by experts!
If you order Scoot Boots in pairs, you will additionally receive: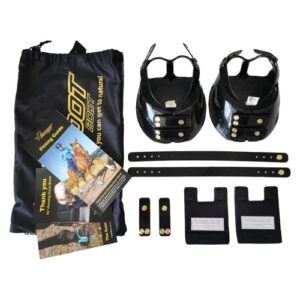 Two Pastern Straps
Two Trail Gaiter
Two frontstraps (sizes M00, M0, M1, M2 and M3 have one)
Six replacement button hooks plus screws (sizes M00, M0, M1, M2 and M3 have three).

Attention: Scoot Boot has adjusted its sizes and designations again in 7/2021 !
The SLIM sizes are currently only available in sizes 0 to 7 !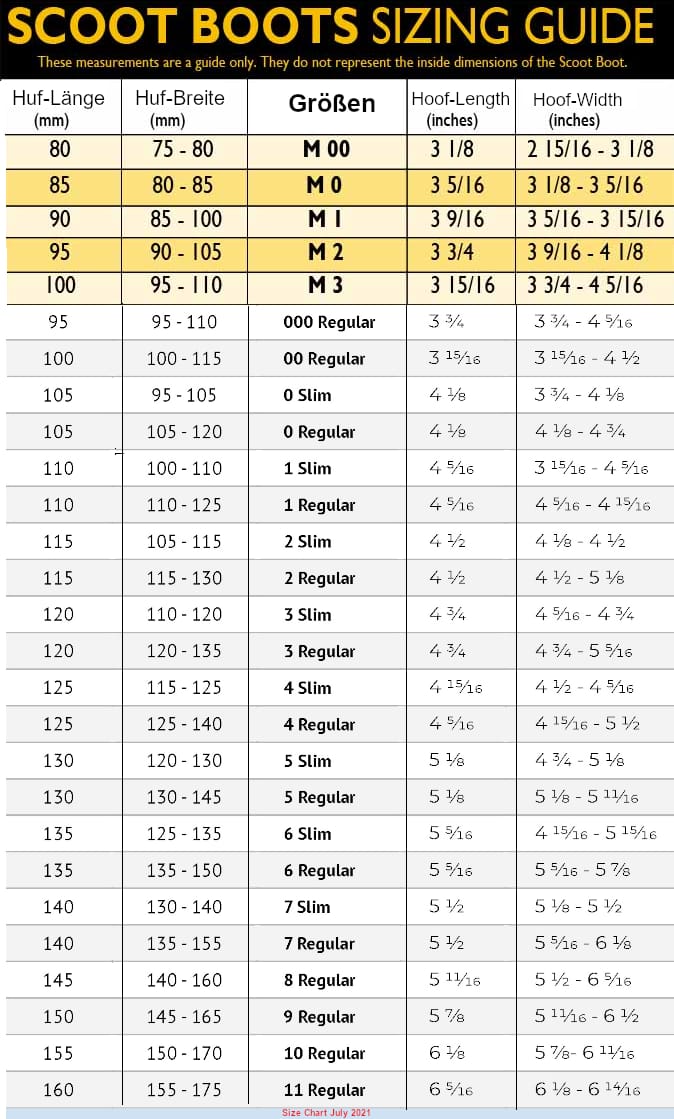 Video: Why Scoot Boots are the best hoof boots

Video: Putting on Scoot Boots

Video: customising new Scoot Boots