Description
Scoot Boots are characterised by:
easy handling

no cables and no velcro fasteners

very light weight & breathable

very good profile and easy-care material!

suitable for hooves that are wider than long

Information: 

We strongly recommend to have the hoof boots fitted by experts!

Attention: Scoot Boot hat seine Größen und -Bezeichnungen in 7/2021 erneut angepaßt !
The SLIM sizes are currently only available in sizes 0 to 7 !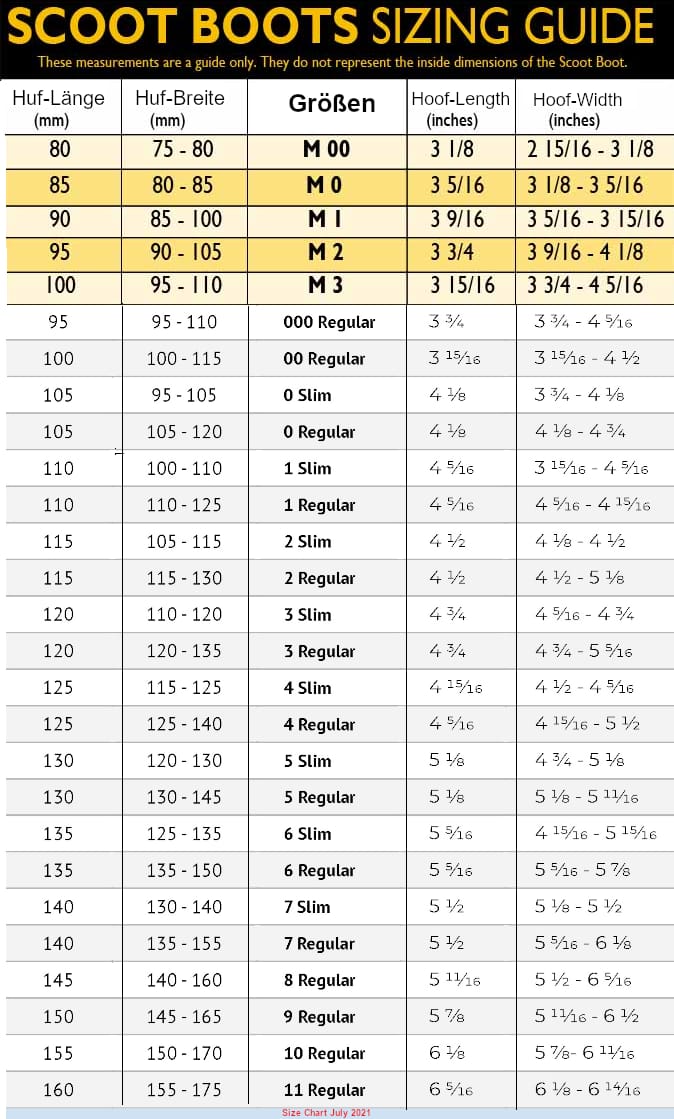 Video: Why Scoot Boots are the best hoof boots
Video: Putting on Scoot Boots
Video: customising new Scoot Boots